Our Content

CD Sheet Music
Complete or near-complete collections of concert, teaching, and pedagogical masterworks for Piano, Organ, Guitar, Strings, Winds, Voice, Chorus, Opera, Cantatas/Oratorios, and Chamber Music. You can easily search and select by specific work, composer, instrumentation, or genre. Through its Digital Sheet Music division, CDSM also offers the complete works of J. S. Bach, Beethoven, and Mozart, created from celebrated, historical editions, complete with indexing, extensive cross-referencing, and unique supplemental materials.* (*Due to the size of these volumes, they are available separately for purchase.)

Orchestra Musicians' Library
Including all the instrumental parts to over 600 orchestral works from all musical eras, OMCDRL is a 12-Volume set of original orchestra parts and (optional) matching, full scores. The series covers Violin, Viola, Cello, Bass, Flute/Piccolo, Oboe/English Horn, Clarinet(s), Bassoon/Contrabassoon, Horn, Trumpet, Trombone/Tuba, Timpani/Percussion and Harp/Keyboard/Miscellaneous. Parts and scores may be viewed for reference, or printed for performance, in any size or format. All parts are accurately referenced by rehearsal letter or number to their corresponding scores.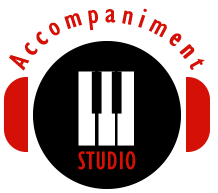 Accompaniment Studio
Accompaniment Studio provides high quality piano accompaniments for selected solo, sonata, and concerto instrumental repertoire. These MP3 files allow you to listen to, learn, and practice your repertoire without an available accompanist. Over 100 accompaniment tracks have already been added for Flute, Clarinet, Cello, Violin, and Piano/4-hands (separate primo and secondo tracks included.) Additional repertoire and instruments are regularly added... check back frequently!